Location

The Homestead Villa Motel is conveniently situated in central Invercargill, just a couple of minutes from the city centre and only a short distance from all major attractions, sporting and entertainment venues and services.
Walk to the end of the street and you'll find the jewel of the city…. beautiful Queen's Park; an 81 hectare paradise (a mix of landscaped and natural gardens), animal reserve and much more…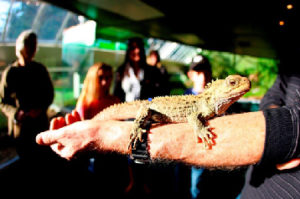 Queen's Park incorporates an 18 hole golf course, a 4km fitness trail plus a fun packed children's playground, waterpark, bird aviary, café's and is home to Invercargill's Visitor Information Centre and Southland Museum & Art Gallery, which hosts regular national & international touring exhibitions, Roaring 40's gallery and a live display of the Tuatara – New Zealand's only living dinosaur!
We are ideally located for you to experience all of Southland's vast and exciting activities, events and sightseeing adventures with great services on-site and at our door to ensure you have a very enjoyable stay.
ADDRESS: cnr Dee & Avenal Streets, 74 Avenal Street, Invercargill 9810, New Zealand
PHONE: +64 3 214 0408
RESERVATIONS FREEPHONE: 0800 488 588
EMAIL: info@villamotel.co.nz
Invercargill – New Zealand

The capital of Southland and one of the southernmost cities in the world – Invercargill is the city of 'Water and Light' where the locals are renowned through-out the country for their friendly disposition, rural roots and distinguished tendency to roll their R's…..you can pick a Southlander anywhere!
The city is easy to get around, known for its wide main streets, and features a variety of heritage buildings which add to Invercargill's character and charm while the inner city is also modern, attractive and vibrant with excellent shopping, lively cafes, restaurants and bars.
Southland – New Zealand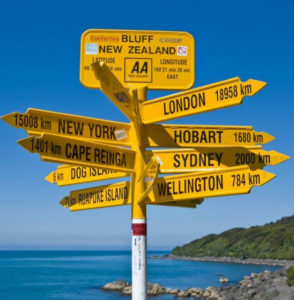 The ultimate nature & wildlife destination…..Invercargill is ideally placed on the Southern Scenic Route which offers New Zealand's most beautiful and dramatic scenery from lush rainforests, fertile farmlands and sweeping coastlines.
Just 25 minutes away is the port town of Bluff – home of the delicious world famous Bluff Oyster! From here you can jump on a ferry to go across Foveaux Strait to experience the rugged raw beauty and breath-taking landscapes of Stewart Island (New Zealand's third largest island) with stunning bays, inlets, golden beaches & densely forested hills it is a haven for native bird life and the only place in New Zealand where you have a fair chance of seeing kiwi in their native habitat.
The Catlins is just over an hour's drive from Invercargill and is another Southland gem where diverse wildlife congregates around a rugged and beautiful coastline. Experience spectacular waterfalls among the lush forests and beautiful golden beaches. At Curio Bay you will find a 180 million year old fossilized forest and in the bay keep an eye out for the ever playful Hector dolphins.

Fiordland is an extraordinary region in Western Southland which offers sights & scenery traveller's dream of from jagged misty peaks, glistening lakes & fiords to glacier-sculptured valleys. Fiordland is home to Doubtful Sound and Milford Sound (described by Rudyard Kipling as the 'eighth wonder of the world'), Mitre Peak and New Zealand's tallest waterfall, the Sutherland Falls.
The Homestead Villa Motel is ideally situated to discover all the unique and amazing sights Southland has to offer giving travellers a new adventure to pursue around every corner.

Get in touch
Phone
RESERVATIONS FREEPHONE
Email
We are situated approximately…..
Queenstown – 2h 19 min – 185 km
Milford Sound – 3h 18 min – 269 km
Te Anau – 1h 50 min – 153 km
Bluff – 25 min – 29 km
Curio Bay Catlins – 1h 15 min – 80 km
Riverton – 35 min 38 km
Oreti Beach – 15 min – 11 km
Dunedin – 2h 28 min – 207 km
All Invercargill venues are less than 10 minutes away!…..
Queens Park – 5 min walk
Museum & Art Gallery – 5min walk – 2 min by car
Queens Park Golf Course – 5 min walk
Central City shopping & cafes – 4 min by car
Invercargill Information Centre – 5 min walk – 2 min by car
Restaurants – across the street
Convenience store & takeaways within a block from the motel
Airport – 7min by car
ILT Stadium Southland & Velodrome – 7 min by car
Bill Richardson Transport World – 7 min by car
Classic Motorcycle Mecca – 5 min by car
E Hayes Home of the World's Fastest Indian – 3 min by car
Splash Palace Aquatic Centre – 6 min by car
Homestead Stadium – Rugby Park – 6 min by car
Civic Theatre – 5 min by car
Kew Hospital – 7 min by car
Southern Cross Hospital – 3 min by car
Supermarkets – 5 min by car